REVIEW: Lauri Kubuitsile, 'But Deliver us from Evil'
2 min read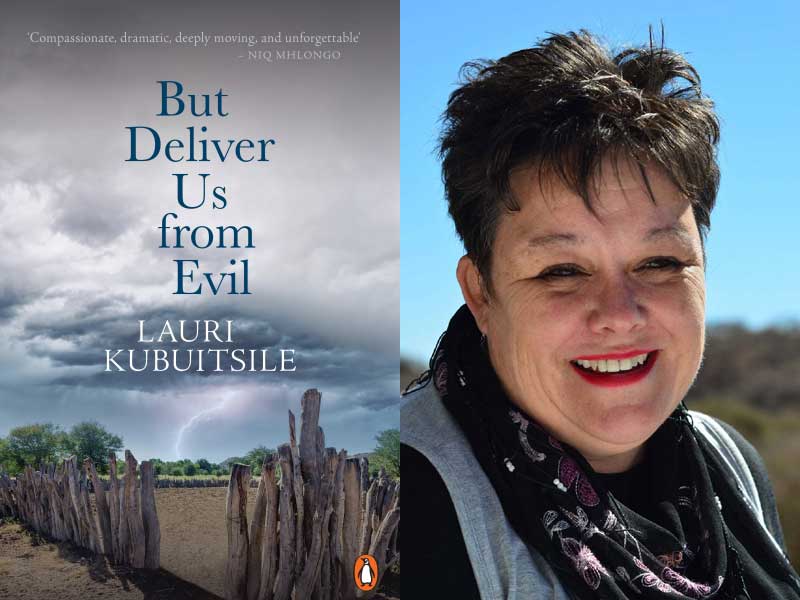 But Deliver us from Evil tells a story of two women and their search for freedom in the hostile world of late nineteenth-century Southern Africa. The challenges to their freedom are many and powerful: among them are the evangelical spread of Christianity, the constant threat of colonial incorporation and the tenacious hold of traditional beliefs in witchcraft.
Nthebalong is a young child when the story opens. When her father is falsely accused of witchcraft and summarily executed, she and her mother (Mma Nthebalong) must leave their community and seek shelter on their own. Theirs is a long and hard journey, months of walking and living off the veld. Eventually they are welcomed by Kgosi Sechele I in his settlement of Ntsweng. Here they settle down, protected by the monarch, although not completely accepted by the community.
In Ntsweng many years later Nthebalong meets and forms a bond of friendship with Beatrice, who has had her own history of hardship and rejection. Beatrice is the daughter of a Koranna, named Towenaar, but for her light skin she is mistaken for a kidnapped white child and taken off to a mission station. Beatrice still carries Maangees, the sharp knife given her by her father and named for his stallion, and she is ready to use it to achieve her freedom. After a spell at large Beatrice eventually settles on a mission station, where she is forced into marriage with Thomas Milner a missionary newly arrived from England. With him she travels to his posting at Ntsweng and there she meets Nthebalong.
In different ways these two women, who develop a firm friendship, despite deep contrasts in character, are betrayed by men: Nthebalong by the son of the Kgosi, Motsumi, who is executed for witchcraft, and Beatrice by Milner who beats her cruelly and profits from the sale of guns to the Kgosi. Nonetheless in the last moments of the novel Nthebalong and Beatrice set out in the wagon together, still in search of freedom. This is a historical romance, whose history is made by individuals rather than by abstract forces. It is written with affection and respect for a wide range of the diverse people of Southern Africa and its natural beauty. It is no mean compliment to say that But Deliver us from Evil would make an excellent Hallmark TV series. I was engrossed by the narrative from first to last.