Ntabeni explores Xhosa identity in Broken River Tent
1 min read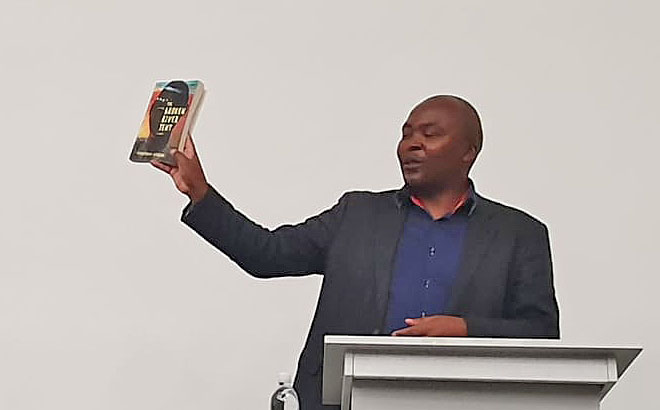 In another of its firsts this year, Wordfest hosted the launch of Mphuthumi Ntabeni's The Broken River Tent (the author's debut novel featuring the life and times of Xhosa chief Maqoma), on Tuesday at Rhodes University.
Memorable for his prominence during the nation's struggle against British colonialism in the Eastern Cape, Ntabeni uses the character of Maqoma (now a spirit figure), to assist in the exploration of Xhosa culture, religion and literature. His fictional character Phila – a spiritually-troubled young man who seeks to trace his historical roots – moves alongside Maqoma as the former pursues his Xhosa identity. Phila is a returning student from Germany and seeks to re-integrate himself in South African society.
Maqoma relays historical accounts of the Xhosas as the two characters trod through locations of biographical importance to the nation. He [Maqoma] provides compelling support to the agonised young man and shares crucial insight on the character of amaXhosa.
By and large, The Broken River Tent is Ntabeni's effort at rectifying historical distortions in the Xhosa account, and a closer examination of its culture and traditions.

Incwadi egama libizwa, Broken River Tent yincwadi mbaliso etshatisa ingqondo nembali, ibalisa ibali likaMaqoma, inkosi yamaXhosa eyayiphambili kwimfazwe nedabi lokulwa namakoloniyali kwiminyaka engamakhulu amabini adlulayo apha eMzantsi Afrika: